Topiary
Topiary trees and animals can grab your attention immediately. Adding elegance, our topiaries appear as living pieces of art creating a stunning display at any location. Each are hand crafted in house by our artisans into trees, geometric shapes or animals.  Custom topiaries will enhance a location any time of year, not just the holidays.
Their defined shapes and warm white LED lights are appropriate for all seasons. Display a beautiful garden for your customers to enjoy walks through – or create an entire shrub maze. We can produce traditional looking Christmas trees, spiral shaped trees, hedges or any other geometric shapes like hearts or squares.
Make your displays more whimsical with animals including deer, rabbits, birds, even life-size giraffes and elephants. During the holidays you can add colorful ornaments to dress them up for Christmas.
Our designers can also produce archways, gazebos or other custom structures.
Topiary looks lush and green all year long regardless if they're displayed inside or outside. And  since they never need to be watered our products are always drought friendly.
All pieces are made in the USA right here in our factory. We're excited about the many topiaries we have available but if you do not find what you're looking for in our catalog please call to discuss.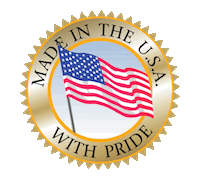 Get your christmas decorations today.
About Barrango
Now operated by the fourth generation of Barrangos and over 100 years of experience in the industry, we continue to produce the finest quality custom seasonal decor programs available. Supported by a dedicated team of designers, artists, crafts people and engineers, Barrango is ready for the ever-changing trends and challenges of the future.