Architectural Elements
Architectural elements, like columns and capitals, are all molded in fiberglass from the authentic ancient original samples. They make the perfect visual for a variety of stage needs or themed parties.  Create a separate photo staging area using the columns and archway toppers.  Or make an elaborate procession pathway through an outdoor area.
All of the Columns can be customized by adding different style capitals to the tops.  We have classic Corinthian Capitals in three separate sizes, one large enough for use as a table base.
Our other architectural elements can be whimsical, such as toy land or candy land archways. These can be made from geometric shapes or use Candy Canes as columns to make a Sweet-tooth archway.  Barrango can make exciting fiberglass archways from a number of different display items and themes.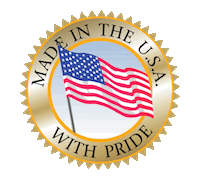 Get your christmas decorations today.
About Barrango
Now operated by the fourth generation of Barrangos and over 100 years of experience in the industry, we continue to produce the finest quality custom seasonal decor programs available. Supported by a dedicated team of designers, artists, crafts people and engineers, Barrango is ready for the ever-changing trends and challenges of the future.