Cherubs
Cherubs – or little baby angels – are classic figures that add a touch of elegance to your holiday display.  Use these big Cherubs in religious or Nativity displays.  Or simply hang them on a Christmas Tree as giant sized ornaments.  These five foot tall cherubs are made of durable fiberglass and available in different painted finishes, or metallic leaf.
The Cherub Corbels are also a wonderful when displayed on the wall.  Add greenery or manzanita sprays bursting out of the tops to create a unique holiday display with little floor space.  The corbel can be hung on a wall or can include the base to rest on the floor.
We also use the Cherub Corbels to cover the inner legs of the Carousels.  You can use these to hide power cords, cables or speakers throughout your display area.
Giant Flying Cherub
flying left
60″ x 36″
painted        $1295
gold leaf      $1690
Cherub Corbels
30″ x 75″
painted        $2730
gold leaf       $3555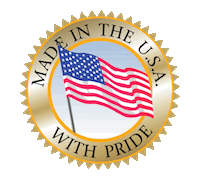 Get your christmas decorations today.
About Barrango
Now operated by the fourth generation of Barrangos and over 100 years of experience in the industry, we continue to produce the finest quality custom seasonal decor programs available. Supported by a dedicated team of designers, artists, crafts people and engineers, Barrango is ready for the ever-changing trends and challenges of the future.