Barrango Greenery & Foliage
Our artificial Christmas greenery & foliage is known for it's quality and durability. Its lush feel and rich color make every piece look realistic and natural. Our artisans watch over every detail in the making of our greenery inside the Barrango Factory. Machinery designed exclusively for Barrango allows us to create individual sprigs from raw materials. Sprigs are then formed into their final design including garlands, wreaths, topiary or part of a magnificent Christmas tree. We work hard to maintain the quality of each piece so that the last piece of greenery created in a day is as full and durable as the first.
Barrango's Christmas Greenery is the image of the Holidays. When your customers see our fully decorated trees, wreaths, garlands and sprays they are immediately filled with the warmth of the holiday spirit. Our decor in your location evokes peace and beauty during an otherwise demanding time.
We have greenery to cover you the rest of the year as well. Our artificial topiary trees and animals are wonderful inside or outside your location. Picture a row of topiary circus animals or trees to greet your customers at the entrance to your venue. You can illuminate any of our topiaries with LED lighting. Topiaries can evolve into holiday decor with some small additions too!
We are proud to let you know that all of our Christmas greenery and foliage is made in the USA.
Take a look at the many greenery styles and selections we offer but if you don't find exactly what you're looking for, just let us know. Our goal is to bring your vision to life!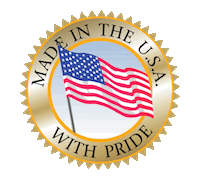 Get your christmas decorations today.
About Barrango
Now operated by the fourth generation of Barrangos and over 100 years of experience in the industry, we continue to produce the finest quality custom seasonal decor programs available. Supported by a dedicated team of designers, artists, crafts people and engineers, Barrango is ready for the ever-changing trends and challenges of the future.