Manzanita 3D Snowballs
Manzanita 3D Snow Balls – Bring a White Christmas to your display with these hand crafted 3D manzanita snow balls.  Available in many custom sizes and with white LED mini lights, these snowballs can be pole mounted for floor display use.  Or hang them from above with a hook built into the center of each ball.   Please specify when ordering which style you will need.
The Manzanita 3D Snowballs are fully round and perfect for placing in flower beds or among other natural greenery.  These are typically painted white to evoke a Winter Wonderland feeling. But we can add elegance to manzanita items by painting them gold or silver.
Call us today for pricing on custom sizes!
Base with 5 Electrified Poles
includes 1 of each length pole – 3′, 4′, 5′, 6′, & 7′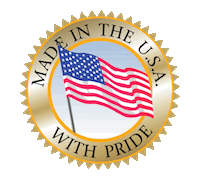 Get your christmas decorations today.
About Barrango
Now operated by the fourth generation of Barrangos and over 100 years of experience in the industry, we continue to produce the finest quality custom seasonal decor programs available. Supported by a dedicated team of designers, artists, crafts people and engineers, Barrango is ready for the ever-changing trends and challenges of the future.