Manzanita Easter Basket
Manzanita Easter Baskets – What's more perfect than natural cut Manzanita hand shaped into an Easter Basket of ANY size imaginable and filled with giant colorfully decorated eggs, Easter Candy and other items! All Manzanita and Easter Baskets are 100% hand made in the USA, so ask us about custom sizes!  Eggs are an additional cost, and now can be painted solid pastel colors or patterned with swirls, polka dots or stripes.
Manzanita Easter Basket – 813699
oval shaped basket
36″ tall x 30″ x 18″
$1,865
Manzanita Easter Basket – 816699
oval shaped basket
66″ tall x 48″ x 18″
$2,650
Manzanita Easter Baskets are 100% made by artist's hands in the USA!  We can always make you a custom size – just call us to discuss!  
Small Easter Egg – 501400
14″ tall x 10″ dia
Plain          $220
Pattern      $295
Medium Easter Egg – 501800
18″ tall x 13″ dia
Plain          $370
Pattern      $485
Large Easter Egg – 502800
28″ tall x 18″ dia
Plain          $595
Pattern      $770
Giant Easter Egg – 504800
48″ tall x 36″ dia
Plain          $1,115
Pattern      $1,450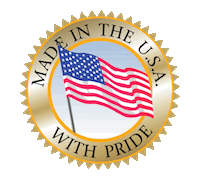 Get your christmas decorations today.
About Barrango
Now operated by the fourth generation of Barrangos and over 100 years of experience in the industry, we continue to produce the finest quality custom seasonal decor programs available. Supported by a dedicated team of designers, artists, crafts people and engineers, Barrango is ready for the ever-changing trends and challenges of the future.