Pegasus
Pegasus – The famed mythological winged horse – can be made for hanging – to be used flying high overhead.  Or Pegasus may be used on a floor standing base in planters.  The sculpted horse body of Pegasus gives a feeling of flight in motion with its mane and tail blowing back in the wind.
The wings of Pegasus are separate pieces that slide into sockets on the sides of the horse body.  We can use just the wings to create other fantastical creatures or winged displays.
Pegasus – 555301
82″ x 78″ x 96″ tall
painted        $4635
gold leaf       $6145
Base/upright for pegasus – 555309
30″ x 30″ x 48″ tall
$400
Wings Only (2 pieces) – 555305
66″
painted        $1160
gold leaf       $1505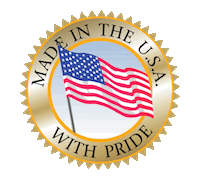 Get your christmas decorations today.
About Barrango
Now operated by the fourth generation of Barrangos and over 100 years of experience in the industry, we continue to produce the finest quality custom seasonal decor programs available. Supported by a dedicated team of designers, artists, crafts people and engineers, Barrango is ready for the ever-changing trends and challenges of the future.