Animated Plush Bears
Animated plush bears can perform many movements including playing, decorating for the holidays or dancing.  Individual bears with simple head and arm movement as well as static bears are available. We can customize all animation to suit your needs.  For instance, custom scarves, vests or other clothing can be made for an additional cost.
Custom animation movements and other props in their paws are also possible.  We can even change out these Brown Bears for any plush items you have in mind.  Create an animated window scene with Penguins painting ornaments or Polar bears ice skating on a pond.
Brown Bears are a classic forest animation – but we can animate any plush stuffed characters.
We can work with you to find special Polar Bears, Panda Bears, Penguins or more!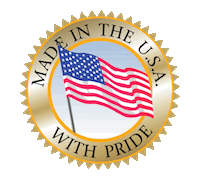 Get your christmas decorations today.
About Barrango Now operated by the fourth generation of Barrangos and over 100 years of experience in the industry, we continue to produce the finest quality custom seasonal decor programs available. Supported by a dedicated team of designers, artists, crafts people and engineers, Barrango is ready for the ever-changing trends and challenges of the future.