Columns & Capitals
Columns & Capitals can be used to re-create ancient ruin scenes or a glorious center stage production.  Made of fiberglass, the columns are light weight yet sturdy and durable enough to use in public spaces.  Each piece is molded from the authentic original for a truly perfect copy.
These Columns & Capitals are perfect for weddings and events.  By creating a special open space or aisle way for the Bride-to-be, these columns scream elegance.  Try adding the fiberglass or topiary archway toppers to create a custom photo opportunity area or pagoda.
We can even create a custom, free standing planter box with window frame to fill in archways.
Fiberglass Archway
connects two columns overhead
84″ x 6″ x 54″
$825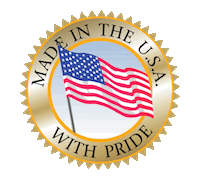 Get your christmas decorations today.
About Barrango
Now operated by the fourth generation of Barrangos and over 100 years of experience in the industry, we continue to produce the finest quality custom seasonal decor programs available. Supported by a dedicated team of designers, artists, crafts people and engineers, Barrango is ready for the ever-changing trends and challenges of the future.