Forest Elements
Forest Elements include everything you'll need to create a magical forest scene.  We have made molds of many natural forest items.  Our tree trunks, for example, are all molded from real life originals.  And we even included the root system where the tree meets the ground.
We have many other Forest Elements to help build out your scene. For instance, rocks and boulders are the perfect addition for hiding electrical boxes and cords in the display.  Since these are hollow fiberglass items, they can't be damaged easily like foam props.  Above all they add that small detail and subtle realness to a forest setting.
We have natural looking sculpted deer and birds that can evoke a peaceful and serene feeling. On the other hand, our oversized flowers and mushrooms create a visually exciting display for people of all ages.  And whimsical brown bears can be animated to dance and play on tree stumps.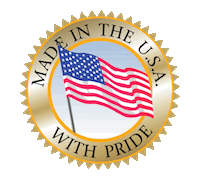 Get your christmas decorations today.
About Barrango
Now operated by the fourth generation of Barrangos and over 100 years of experience in the industry, we continue to produce the finest quality custom seasonal decor programs available. Supported by a dedicated team of designers, artists, crafts people and engineers, Barrango is ready for the ever-changing trends and challenges of the future.