Santa Thrones
Santa Thrones are an elegant way to visit with ole Kris Kringle himself.  Our Giant Santa Throne features a double wide upholstered bench seat for both Santa Claus and 2 small children to sit together comfortably.  Or incorporate our small one-seat Throne into your display for a photo opportunity.
Our thrones can be customized with any color decorative frame and upholstered with any fabric color or pattern. It's the picture perfect backdrop for visits with Santa!
Large Santa Throne
seats 2-3
30″ x 60″ x 95″ tall
$4,635
Small Santa Throne
seats 1
32″ x 26″ x 66″ tall
$3,300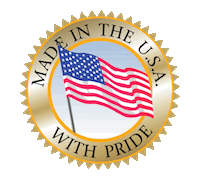 Get your christmas decorations today.
About Barrango
Now operated by the fourth generation of Barrangos and over 100 years of experience in the industry, we continue to produce the finest quality custom seasonal decor programs available. Supported by a dedicated team of designers, artists, crafts people and engineers, Barrango is ready for the ever-changing trends and challenges of the future.