Santas Elves
Santas Elves are busy during the holidays!  They can be hard at work building toys in the work shop, baking Christmas cookies or decorating for the big day.  Some elves are busy playing teeter-totter or surprising their friends by popping out of wrapped gift boxes.
All of Santas Elves can be customized with different clothes, props and actions.  Have them painting on canvas with paint brushes or a group of fishermen elves at a forest stream.  Your imagination is the limit when designing a scene full of these little guys.
Elf – static – no movement
36″ tall
Elf – head & arms move
36″ tall
Elf – building crate
36″ tall
Elf – bobbing in box
36″ tall
Elf – spinning on box
60″ tall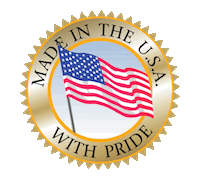 Get your christmas decorations today.
About Barrango
Now operated by the fourth generation of Barrangos and over 100 years of experience in the industry, we continue to produce the finest quality custom seasonal decor programs available. Supported by a dedicated team of designers, artists, crafts people and engineers, Barrango is ready for the ever-changing trends and challenges of the future.