Oval Pendant Wreaths
Oval Pendant Wreaths are great for free hanging, double sided wreath displays.  Add some decorative filigree to 1, 2 or all 4 sides of these stunning wreaths and a character or carousel animal in the center.  Receiver sockets are built into the wreath framework to mount the filigree sections.  Wreaths are available fully lit with warm white LED mini lights.
Other custom shaped wreaths are also available, like squares or heart shaped wreaths.  Each Christmas wreath is manufactured by artists hands so creating any custom shapes is always possible.  Call us today to discuss options!
Choice of Carousel Animals
Includes Brass Pole and Finials
$5,500  –  $9,000
Filigree Sections
46″ L x 50″ W each
Includes Sockets built into wreath
$600 each section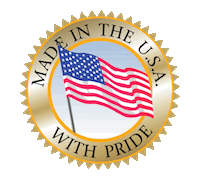 Get your christmas decorations today.
About Barrango
Now operated by the fourth generation of Barrangos and over 100 years of experience in the industry, we continue to produce the finest quality custom seasonal decor programs available. Supported by a dedicated team of designers, artists, crafts people and engineers, Barrango is ready for the ever-changing trends and challenges of the future.