Forest Trees
Our Forest Tree Trunk Trees are extremely realistic looking.  That is because we created our tree trunk molds from natural original trees from the Northern California National Forest.
By adding our signature green branches to the top, you can create a perfect overhead forest style canopy area.  These branches are varied from 8′ to 4′ long, so one tree gives you a 16′ diameter area of forest canopy coverage.  Fill your Santa Land area with trees to give the photo experience an out door woodsy vibe.  Make it magical with the branches filled with mini lights, creating a beautiful setting.
Use the smaller tree trunks to make the scene more natural with several smaller diameter tree trunks, just pushed up into the forest canopy.  Or use  these 4″ and 8″ diameter tree trunks as fallen logs to create your pathway through he forces to meet Santa Claus!
Completed Forest Tree
NO root structure
includes 24 branches
18″ diameter x 11′ tall
$5950
Completed Forest Tree
WITH root structure- 6′ dia at base
includes 24 branches
18″ diameter x 13′ tall
$6490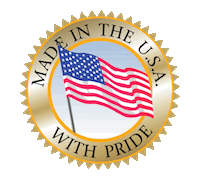 Get your christmas decorations today.
About Barrango
Now operated by the fourth generation of Barrangos and over 100 years of experience in the industry, we continue to produce the finest quality custom seasonal decor programs available. Supported by a dedicated team of designers, artists, crafts people and engineers, Barrango is ready for the ever-changing trends and challenges of the future.