Giant Easter Eggs
Giant Easter Eggs – Fiberglass Easter eggs can be made in sizes up to 48" tall and painted in any pastel colors or with specialized patterns for an extra cost!  Or add white speckles for a classic Springtime feel, or iridescent glitter for an ultra modern sheen.
Eggs are also available in stacks of 4 or 10 (just like our giant ball ornaments).
We can even create a custom Faberge Eggs on elegant pedestals, just call us to discuss a custom quote!
Small Easter Egg – 501400
14″ tall x 10″ dia
Plain             $220
Pattern         $295
Medium Easter Egg – 501800
18″ tall x 13″ dia
Plain         $370
Pattern     $485
Large Easter Egg – 502800
28″ tall x 18″ dia
Plain          $595
Pattern      $770
Giant Easter Egg – 504800
48″ tall x 36″ dia
Plain              $1,115
Pattern          $1,450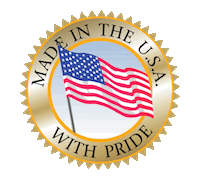 Get your christmas decorations today.
About Barrango
Now operated by the fourth generation of Barrangos and over 100 years of experience in the industry, we continue to produce the finest quality custom seasonal decor programs available. Supported by a dedicated team of designers, artists, crafts people and engineers, Barrango is ready for the ever-changing trends and challenges of the future.