ABC Blocks
ABC Blocks will add a classic, fun nostalgia to your Toy Land display.  Toy blocks are available in small, medium, large or even giant size units. Made up of durable fiberglass, these ABC blocks are hollow and very light weight.  Build up your display's elevation by stacking these colorful blocks high.
We can add these to use as the base to hide motors for any of our animated items like Elves.  Create a playful Elf house scene with the characters popping out of ABC Blocks or gift boxes.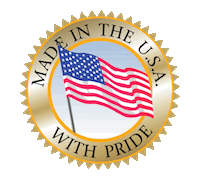 Get your christmas decorations today.
About Barrango
Now operated by the fourth generation of Barrangos and over 100 years of experience in the industry, we continue to produce the finest quality custom seasonal decor programs available. Supported by a dedicated team of designers, artists, crafts people and engineers, Barrango is ready for the ever-changing trends and challenges of the future.