Manzanita Deer
Hand crafted Manzanita Deer light up your display with playfulness and brilliance!  Every deer starts with a meticulously hand welded framework, and then the natural harvested Manzanita is applied to the frame works by true artists.  They are then painted in White and prelit with warm white LED mini lights. Add color to the deer – silver or gold – for a truly rich effect.  Deer can be adorned with a holiday garland collar with ornaments and more lights.
We harvest our natural Manzanita branches off of Highway 49, in the Gold Country of California – Made (and Grown) in the USA.  Manzanita in the area typically is labeled a fire hazard, so the county is very happy when Barrango comes up to take a load out of the mountains and road sides.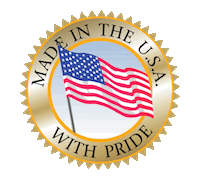 Get your christmas decorations today.
About Barrango
Now operated by the fourth generation of Barrangos and over 100 years of experience in the industry, we continue to produce the finest quality custom seasonal decor programs available. Supported by a dedicated team of designers, artists, crafts people and engineers, Barrango is ready for the ever-changing trends and challenges of the future.