Glitter Ball Ornaments
Glitter Ball Ornaments – Our Giant Glitter Ball ornaments are finished with glitter that is mixed with the resin.  This leaves each ornament with a smooth glossy finish with  plenty of glittery sparkle.  These large fiberglass balls are perfect for out door use and displays during the holiday season.  We offer several sizes up to 84″ (7′) diameter!  You can even customize your ornament with a brand logo or by adding a giant hanging hook to the ring.
Ornaments all come with silver decorative caps, but gold glitter caps are also available upon request.  Your ornament also comes with a base to use for floor displays or it can include a hanging bracket built inside the ball.
Available glitter colors: red, green, blue, purple, magenta, gold, silver, copper, bronze, lime green and sky blue.  Custom glitter colors are also possible with a minimum size order.
24″ Glitter Ball Ornament – 302450
36″ Glitter Ball Ornament – 303650
42″ Glitter Ball Ornament – 304250
84″ Glitter Ball Ornament – 308450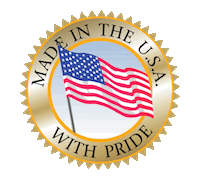 Get your christmas decorations today.
About Barrango
Now operated by the fourth generation of Barrangos and over 100 years of experience in the industry, we continue to produce the finest quality custom seasonal decor programs available. Supported by a dedicated team of designers, artists, crafts people and engineers, Barrango is ready for the ever-changing trends and challenges of the future.