Giant Carrots
Giant Carrots – Plant fiberglass Giant Carrots with silk green sprouting tops into your display!  Rabbits will go wild with these enormous veggies.  Available in different lengths, these giant crops will complement any Easter garden scene or even Farmer's market booth!  Pair two full size carrots together to create a fun and exciting entrance or exit to see the Easter Bunny.
Our giant carrots are all made of durable fiberglass with a silk plant greenery on top.  These carrots are hollow and light weight enough for one person to move them into place and easily position into your Springtime display.  As we manufacture these giant carrots to order, you can specify a shade of orange or go for giant heirloom carrots in purple, yellow or white.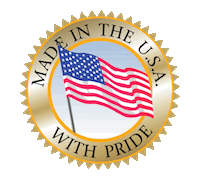 Get your christmas decorations today.
About Barrango
Now operated by the fourth generation of Barrangos and over 100 years of experience in the industry, we continue to produce the finest quality custom seasonal decor programs available. Supported by a dedicated team of designers, artists, crafts people and engineers, Barrango is ready for the ever-changing trends and challenges of the future.