Candy Land Items
Create a Candy Land in your venue with our giant Candy Land Items.  We can help build a walk through Candy Cane Forest complete with Ice Cream Archways, Giant Fruits and more sweet goodness.  We have many fiberglass candy land items to fill your space like Willy Wonka!
Candy Land brings out the inner child in all of us.  We can manufacture whimsical spaces using our Candy Cane archways with lighted topiary garlands. Starting with a candy cane 'tree trunk' the Gum Drop trees reach up to 11′ tall and provide loads of extra lighting.  These are a fantastic central piece that provides extra light and fun for many candy shoppers in stores or theme park goodie shoppes.
W evene can theme out a large feature tree using giant gum drops, peppermint swirls, gummy bears and chocolate kisses as ornamentation.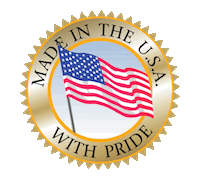 Get your christmas decorations today.
About Barrango
Now operated by the fourth generation of Barrangos and over 100 years of experience in the industry, we continue to produce the finest quality custom seasonal decor programs available. Supported by a dedicated team of designers, artists, crafts people and engineers, Barrango is ready for the ever-changing trends and challenges of the future.