Christmas Trees
Barrango Christmas Trees are known for their world class look and feel. Trees are available in multiple styles inspired by the magnificent real pine trees they represent. It's hard to tell them apart from their natural counterparts! Barrango trees are offered in a variety of sizes making them perfect for smaller sized footprints to a more extensive display. Our trees are statuesque with an abundance of rich colorful greenery. They are suitable for indoor or outdoor use and can withstand a crowded mall or extreme weather. Our designers oversee construction of each tree to ensure that the quality is consistent and first­rate.
When decorated with ornaments and warm white LED lights, our trees make an immediate statement to your customers, "The holidays are here!". Take your tree to the next level with customized decor or props to meet your vision and the esthetic of your location. We have many choices online or call for more options.
Barrango Christmas Trees are the perfect backdrop for pictures with Santa, a charitable toy drive, a holiday gala or any other special event at your location. We have all the necessary props and décor for any of these occasions. You'll see these and many other options online or call us to discuss.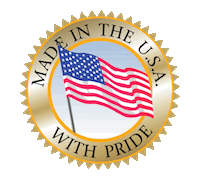 Get your christmas decorations today.
About Barrango
Now operated by the fourth generation of Barrangos and over 100 years of experience in the industry, we continue to produce the finest quality custom seasonal decor programs available. Supported by a dedicated team of designers, artists, crafts people and engineers, Barrango is ready for the ever-changing trends and challenges of the future.