Oversized Books
These Giant fiberglass Books are perfect for creating elevation or backdrops in your displays.  Each oversized book is flat and hollow, so  you can create a complete stack with each book having their own custom spine. Use these flat as a display platform or stand books up on their edge to create a backdrop.
The Giant Open Book is perfect a Santa Background for pictures or even use year round for a Children's library reading corner.
Opened Oversized Books 'pages' can be customized to read classic novels, Christmas Stories, picture books or even music sheets.
Giant CLOSED Books
Use for backdrops with custom covers or as platforms with custom book spines
48″ x 68″ x 12″
Giant Open Book
Create a Backdrop with classic stories, music notes or any other custom artwork.
106″ x 91″ x 24″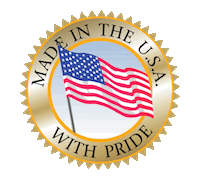 Get your christmas decorations today.
About Barrango
Now operated by the fourth generation of Barrangos and over 100 years of experience in the industry, we continue to produce the finest quality custom seasonal decor programs available. Supported by a dedicated team of designers, artists, crafts people and engineers, Barrango is ready for the ever-changing trends and challenges of the future.