Barber Poles
Barber Poles are a great way to create marked entrances and exits to your Santa Photo Booth Display.  Or use them individually as signs to point out locations of interest throughout your venue.  Since these are made of fiberglass, the Barber Poles are easily installed and moved.  They are very lightweight but durable and sturdy enough to be displayed in crowded spaces.
Barber poles are hand painted, as are all items from Barrango.  The directional signage can include specific verbiage.  Painted in any desired color or with candy land stripes, other customizations include adding logos to the top ball to brand your directional signage to your center or theme park.
Other décor items can be added in to archways to make it the perfect custom holiday element for your shopping center or venue!
Barber Pole Archway
86 x 24″ x 129″ Tall
Garland or Manzanita Overhead
Solid Colors             $6,025
Candy Striped         $6,365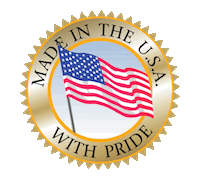 Get your christmas decorations today.
About Barrango
Now operated by the fourth generation of Barrangos and over 100 years of experience in the industry, we continue to produce the finest quality custom seasonal decor programs available. Supported by a dedicated team of designers, artists, crafts people and engineers, Barrango is ready for the ever-changing trends and challenges of the future.