Light Show Technology
Barrango Giant Christmas trees with the Light Show Technology – are known for their world class look and feel.  The largest Christmas tree in the World, with the classic LED light show technology is in Guatemala City, Guatemala.  This new world wonder was purchased by Cervezeria Centro Americana, better know as Gallo Cerveza in 2010.
The light show technology consists of triple lighting each and every branch, white, red and green LEDs.  Then computer controllers at the base of the tree handle all the timing and programming. Light sets are able to fade on or off, twinkle, sparkle, or flash.  When programmed to be synchronized to Holiday music, this tree turns into a crowd gathering master piece.
In 2020, we are now seeing much more advances in the light show tech.  Now we have RGB LED lights in many different variations.  We can actually 'map' out the RGB pixels on every branch of our massive Christmas Trees.  When we place each branch next to each other on the framework, we can achieve a full motion graphic capable display set up – think of it like a giant HDTV, but in a 3D cone shape!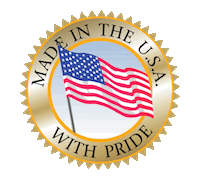 Get your christmas decorations today.
About Barrango
Now operated by the fourth generation of Barrangos and over 100 years of experience in the industry, we continue to produce the finest quality custom seasonal decor programs available. Supported by a dedicated team of designers, artists, crafts people and engineers, Barrango is ready for the ever-changing trends and challenges of the future.