Easter Egg Stacks
Easter Egg Stacks – Our Giant 48″ tall fiberglass Easter eggs can be piled into stacks of 4 or of 10, just like our giant ball ornaments.  A framework is included to hold the eggs together and prevent them from rolling away!
All eggs can be painted any color, pastels, or even with patterns of polka dots, stripes or curls.  Finish off your eggs with white speckles for a classic Springtime feeling, or with an iridescent glitter finish for a modern sheen.
Giant Easter Egg Stack of 4 – 504894
4 – 48″ Egg Stack with Frame
94″ dia x 75″ tall
Plain         $4,995
Pattern      $6,385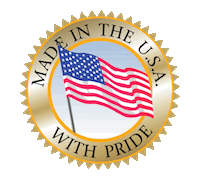 Get your christmas decorations today.
About Barrango
Now operated by the fourth generation of Barrangos and over 100 years of experience in the industry, we continue to produce the finest quality custom seasonal decor programs available. Supported by a dedicated team of designers, artists, crafts people and engineers, Barrango is ready for the ever-changing trends and challenges of the future.