Jack In The Box
Classic Jack in the Box – in two different sizes and styles – one in a giant ABC Block and the other lives in a decorative box with lid!  Customize either box with special painted colors or even vinyl printed logos.  Custom animation includes a back and forth waving motion.  The Jack in the Box can even be customized with different features like hair color and facial expressions.
Create a Toy Land walk through area that will engage children of ALL ages. Our Animated Jack in the Boxes, and other giant animated toys create that small wonder Toy Land feeling.
Jack in the Box
(in 24″ ABC Block)
24″ x 24″ x 45″ Tall
Static               $2420
Animated       $3450
Jack in the Box
(in 16″ decorative box)
16″ x 16″ x 42″ Tall
Static                $2420
Animated         $3450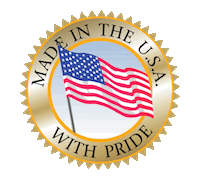 Get your christmas decorations today.
About Barrango
Now operated by the fourth generation of Barrangos and over 100 years of experience in the industry, we continue to produce the finest quality custom seasonal decor programs available. Supported by a dedicated team of designers, artists, crafts people and engineers, Barrango is ready for the ever-changing trends and challenges of the future.