Pumpkins
Giant Fiberglass Pumpkins – molded off the real, natural originals from Half Moon Bay, CA – can be hand painted for the totally natural look – like they are straight from the farm!  Our pumpkins are available in multiple sizes for a realistic pumpkin patch.  Pumpkins are also available in glitter finish or a metallic gold or silver leaf finish.
Our fiberglass Pumpkins are the best for creating a Singing Jack O Lantern display for Halloween (with a video projector).  These gourds will never rot or become garbage and are much larger than the typical foam ones you can find during fall.  Project videos of singing pumpkins or faces with their flickering candle inside.
Or use these fiberglass pumpkins for large outdoor displays for Kwanza or giant cornucopias!  Our in house artists will paint them natural in a variety of natural colors, from classic orange to yellow or white gourds.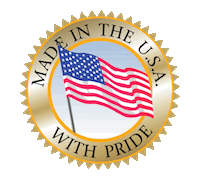 Get your christmas decorations today.
About Barrango
Now operated by the fourth generation of Barrangos and over 100 years of experience in the industry, we continue to produce the finest quality custom seasonal decor programs available. Supported by a dedicated team of designers, artists, crafts people and engineers, Barrango is ready for the ever-changing trends and challenges of the future.