Giant Walnuts
These Giant Walnuts are the perfect addition to your natural Holiday display.  We manufacture them in our indestructible rotoform plastic, so these will never 'crack' open.  Use them with Nut Crackers, Toy Soldiers or as display filler in and around your Christmas scene.
Walnuts can be painted like a real natural looking ones, or glittered for a whimsical feeling.  Or escalate your display with fancy gold or silver leafed Walnuts.
Barrango can also create many custom items – like a staff for your Nut Crackers to hold with a golden walnut on top.  Try using our smallest as ornaments for a Christmas tree with a natural look.  Or place these in your garden to just fool the squirrels!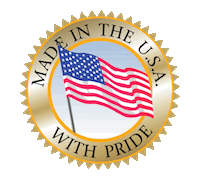 Get your christmas decorations today.
About Barrango
Now operated by the fourth generation of Barrangos and over 100 years of experience in the industry, we continue to produce the finest quality custom seasonal decor programs available. Supported by a dedicated team of designers, artists, crafts people and engineers, Barrango is ready for the ever-changing trends and challenges of the future.