Geometric Topiary Trees
Geometric Topiary Trees in ball, cone and spiral topiaries are the perfect year round accents that can also evolve into perfect holiday décor.  Each topiary comes with its own unbreakable flower pot finished in terra-cotta stone or any color desired.  Trees are available fully lit with warm white LED mini lights.
6′ Ball & Spiral
11″ x 11″ x 72″ Tall
Plain       $1365
LED         $1535
5′ Single Ball
20″ x 20″ x 60″ Tall
Plain      $995
LED      $1050
5′ Double Ball
20″ x 20″ x 53″ Tall
Plain      $1210
LED       $1420

6′ Triple Ball
20″ x 20″ x 68″ Tall
Plain       $1365
LED        $1535
4′ Custom Shape Topiary Hedges
(ie:  Heart, Diamond, Spade, Club, other)
48″ x 18″ x 48″ Tall
Plain      $2865
LED      $3145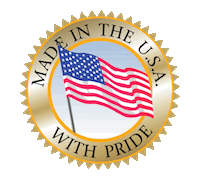 Get your christmas decorations today.
About Barrango Now operated by the fourth generation of Barrangos and over 100 years of experience in the industry, we continue to produce the finest quality custom seasonal decor programs available. Supported by a dedicated team of designers, artists, crafts people and engineers, Barrango is ready for the ever-changing trends and challenges of the future.