Gum Drop Tree
The Gum Drop Tree brings tons of light and life to any Candy Display!  We start with tall striped Candy Cane for a trunk.  Next we attach several lighted arms to the top.  Then we have 133 hang points to hang our gum drops in multiple sizes.  The result is a dazzling lighted area that enchants your customers.  Try hanging different ornaments at the hang points, or even Easter eggs during Springtime.
Who wouldn't want to visit this Candy Land with a tree filled with colorful gum drops.
Gum Drop Tree
includes 133 Gum Drops  (or Easter Eggs)
120″ tall x 152″
C7 bulbs               $7,785
LED C7 bulbs       $8,650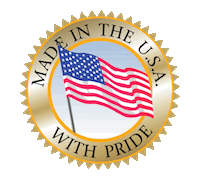 Get your christmas decorations today.
About Barrango
Now operated by the fourth generation of Barrangos and over 100 years of experience in the industry, we continue to produce the finest quality custom seasonal decor programs available. Supported by a dedicated team of designers, artists, crafts people and engineers, Barrango is ready for the ever-changing trends and challenges of the future.