Spring & Easter Items
Spring & Easter Items – As the season gets warmer and brighter, it's important to add the right décor to your display that's inviting and picturesque to your customers. Barrango has you covered with an abundance of décor from beautiful spring birds to colorful tropical toucans and parrots. Or you can create an "Under the Sea" theme in your location for something truly unique. Here you can include colorful sea shells, exotic fish and other underwater life. We have decorative mushrooms as well as giant flowers and carrots, perfect for any indoor or outdoor presentation. Easter is prominent in our décor options with a variety of bunnies and colorful eggs. You can add to these by creating a larger Easter display complete with topiary pedestals and archways with Easter Eggs on top of each. We also have added Manzanita to our Spring and Easter collection. Select from baskets filled with our decorative Easter Eggs or beautiful swans decorated for the season. Baskets and swans are available in multiple sizes. Another large display choice is our themed houses, barns or gazebos. Add life and a little magic to this display by incorporating bunnies and other farm animals. Barrango animals can be static or animated! Don't forget that every piece is 100% made in the USA. Our staff will make sure your items are packaged and delivered safe and secure so everything arrives intact. We'll be with you every step of the way to make sure that installation and breakdown of your display goes smoothly.
Remember that Barrango can customize your décor and display to virtually any vision you might have. Our options are expansive but if you don't see what you're looking for please call us to discuss. Our goal is to give our customers the very best experience as well as a visually memorable display that resonates with your customer.
About Barrango
Now operated by the fourth generation of Barrangos and over 100 years of experience in the industry, we continue to produce the finest quality custom seasonal decor programs available. Supported by a dedicated team of designers, artists, crafts people and engineers, Barrango is ready for the ever-changing trends and challenges of the future.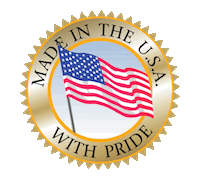 Get your christmas decorations today.