Religious Icons
Religious Icons such as Giant Angels, Cherubs and other Nativity Animals are a perfect addition for that Traditional Church Display.   These pieces are all larger than life! The giant Angels stand around 10 feet tall and our standing camel is life-size.  Each can be painted to look natural, or give them a modern splash with glitter or gold leaf.
For Chanukah, a custom giant metal Menorah with bent arms is also available.  Or using our Manzanita product, which can be teased into any shape, we can create a fabulous piece of religious art.  These custom menorahs can be created in any custom size to suit any space indoor or out.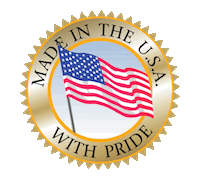 Get your christmas decorations today.
About Barrango
Now operated by the fourth generation of Barrangos and over 100 years of experience in the industry, we continue to produce the finest quality custom seasonal decor programs available. Supported by a dedicated team of designers, artists, crafts people and engineers, Barrango is ready for the ever-changing trends and challenges of the future.