Fiberglass Deer
Fiberglass Deer bring a bit of life into a natural forest display.  There are several different sizes and poses for our deer: standing, grazing, jumping or even leaping – as if flying Santa's Sleigh!
These deer are typically hand painted in a natural look with a variety in fur colors.  For an elegant or whimsical look, they can be finished in gold or silver leaf, glittered or customized in many other different ways.
We use natural, REAL deer antlers that are shedded in the forests of Northern California. The natural antlers are fiberglassed into each deer during the production, making each one different and unique.  Fiberglass deer can be made with or without those natural antlers to create a full family of doe and deer playing in the forest.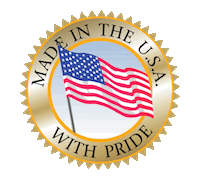 Get your christmas decorations today.
About Barrango
Now operated by the fourth generation of Barrangos and over 100 years of experience in the industry, we continue to produce the finest quality custom seasonal decor programs available. Supported by a dedicated team of designers, artists, crafts people and engineers, Barrango is ready for the ever-changing trends and challenges of the future.