Animal Topiary Trees
Whimsical animal topiary trees are perfect any time of year and then can be fully decorated for the holiday season.  Any animal topper can be made and placed on top of these topiary triple ball shrubs.  Topiaries are available fully lit with warm white LED mini lights.  Unbreakable flower pots can be finished in terra-cotta stone or any color you desire.
5′ Single Ball
20″ x 20″ x 60″ Tall
Plain      $995
LED     $1050
5′ Double Ball
20″ x 20″ x 53″ Tall
Plain      $1210
LED       $1420

6′ Triple Ball
20″ x 20″ x 68″ Tall
Plain      $1365
LED       $1535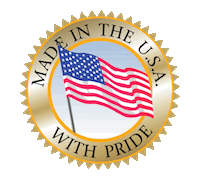 Get your christmas decorations today.
About Barrango
Now operated by the fourth generation of Barrangos and over 100 years of experience in the industry, we continue to produce the finest quality custom seasonal decor programs available. Supported by a dedicated team of designers, artists, crafts people and engineers, Barrango is ready for the ever-changing trends and challenges of the future.