Long Needle Pine Sprays
Long Needle Pine, or Flocked Christmas Sprays are an inverted flat Christmas Tree or tear drop shape of greenery.  And these are typically used to create a festive holiday entrance to any building! However, you can hang them on walls, lamp posts or columns as well as front doors.
Here you will find our flocked Mountain Pine and the Long Needle Pine/bottle brush style Christmas Sprays.
When adding a custom bracket built into the spray, we can use it as a base for other decor. For example, the leaping deco deer units pictured above have a bracket built into the footing and a receiver bracket built into the Spray.
We can customize sprays to your liking in size, shape and depth. And any of our custom Christmas greenery can be pre-lighted with LED mini lights and is available pre-decorated with a mix of shiny and matte shatterproof ball ornaments.  This helps to reduce installation times when the item is ready to hang.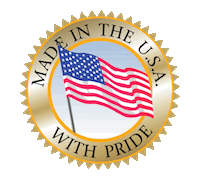 Get your christmas decorations today.
About Barrango
Now operated by the fourth generation of Barrangos and over 100 years of experience in the industry, we continue to produce the finest quality custom seasonal decor programs available. Supported by a dedicated team of designers, artists, crafts people and engineers, Barrango is ready for the ever-changing trends and challenges of the future.